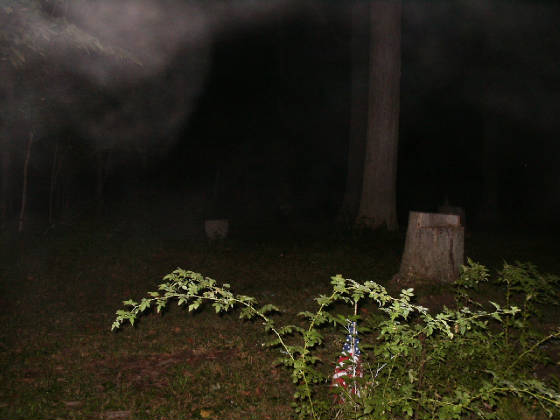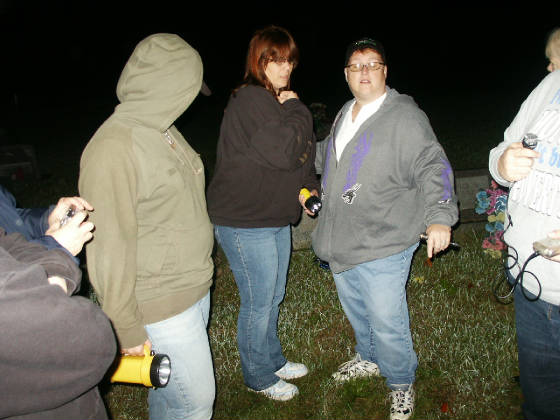 This image above is of several of our investigators just after a team meber felt like she had been forcibly pushed. There was no one standing next to her when this occurred. This was in the same area as the mist photos were discovered later.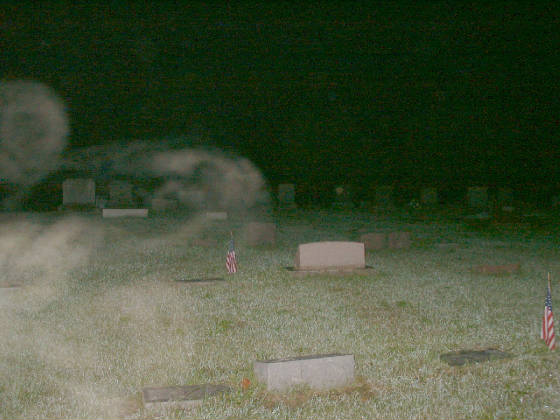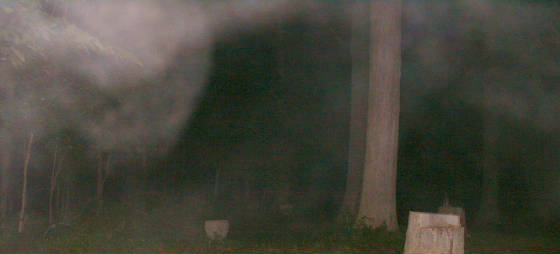 The above two photos are of a back corner where no mist was seen with the naked eye. When we took these photos, several (most) of the ones we took were completely fine and clear, and then this one in the middle had "mist" in it. The image above is the same picture image, cropped and slightly lightened. Some say they see an image in the shadow on the left.
Do you see anything?
This a photo of our FOG members (and nieces!) in the same area of the cemetery. They "felt" like they were being followed, and after the photos were reviewed you can distinctly see a greenish mist behind them in several of these photos from this location. This is the only place anyone "felt" any activity in the cemetery, and unbeknownst to them, it is where stories of unexplained or "ghostly or haunted" phenomena have been reported.
To the left is a very unusual mist photo, taken near the same area but out into the open instead of towards a wooded area. Some of our FOG members were concerned that this photo represented something unpleasant. So far, we must still just call it "unexplained phenomenon" until we get further documentation.
What do you think? Email us or sign our guestbook and let us know!